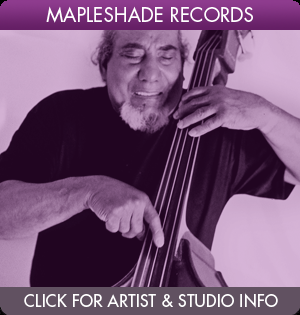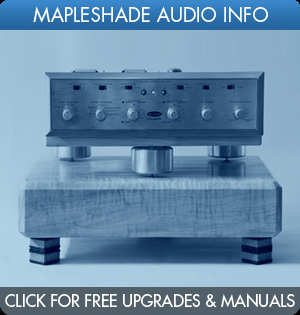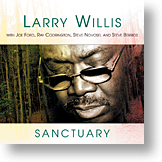 LARRY WILLIS
Sanctuary
Jazz Times raves, "Willis is an amazingly talented writer...a hardswinging pianist and a fine creator of moods as a composer. He has surrounded himself with first-rate talent: Joe Ford, various saxes; Ray Codrington, trumpet; Steve Novosel, bass; Steve Berrios, drums; and the Rick Schmidt Strings." Solo, quintet, and trio-with-strings settings showcase some of Willis' best-ever composing and arranging — and our best ever piano-with-strings sound. One of Down Beat's Best CDs of 2003.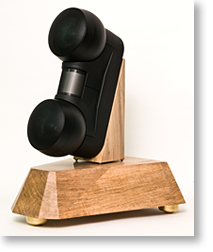 UPGRADED GALLO REFERENCE STRADA 2

Stradas are Mapleshade's reference monitors for component testing and studio recording. We spent 6 months designing and testing the perfect vibration control stand to bring out their enormous potential. Mounted on our Upgrade Stands, Stradas easily outclass the best electrostatics as well as $30k monitors in speed, dynamics, transparence, razor-sharp soundstage and unparalleled bass articulation. For earth-shaking rock, big band or symphonic music, Stradas integrate beautifully with our modded...