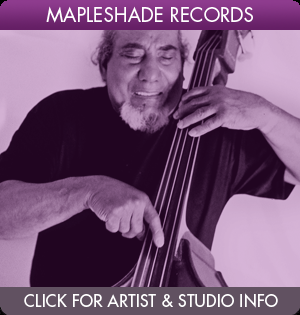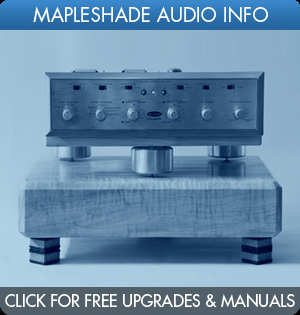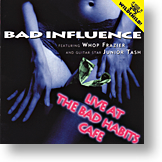 BAD INFLUENCE
Live At The Bad Habits Cafe
Stereophile applauds, "...a recording to die for...R&B and early rock, but with a totally modern sensibility...one hell of a performance." These guys take a gritty approach to that magic moment when the blues turned into rock 'n' roll. Whop Frazier sings Motown-steeped, bluesy vocals on classics from Wilson Pickett, Buddy Guy, Jimmy Reed. A vividly raw blues/rock quartet led by wailing electric guitar and raunchy tenor sax raise hell behind him. Includes hits "Woke Up This Morning," "Sweet Home Chicago," "Mustang Sally" and "Why I Sing The Blues."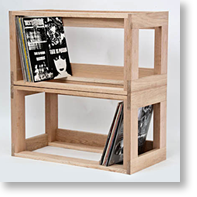 OAK RECORD SHELF SYSTEM

Most records collectors struggle with how to store their ever-growing vinyl collection. As collectors ourselves, we know first-hand the limitations of available LP storage options. Though very affordable, cardboard LP storage boxes are unsightly, tough to keep organized, and stack poorly. Ditto for milk crates and the slew of other on-the-cheap storage methods. Designed initially to house our personal record collections, the Mapleshade Record Shelf System incorporates several key features...